Top Dog all breeds Denmark 2014
INTCH DKCH SCH NCH FICH NORDCH LUXCH CHCH LTCH NLCH CZCH KLBCH NORDV12 DKV11 DKV12 KBHV13 DKV13 NOV13 EUW13 WW13 WW14 NOV14 NORDV14
Bubbleton Feel The Spirit aka Esmann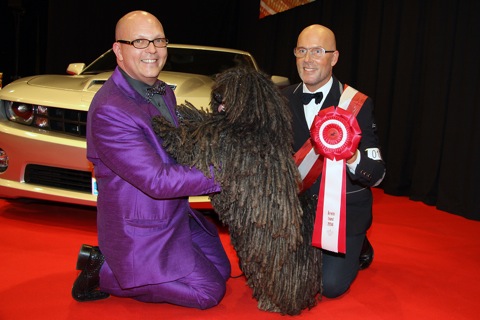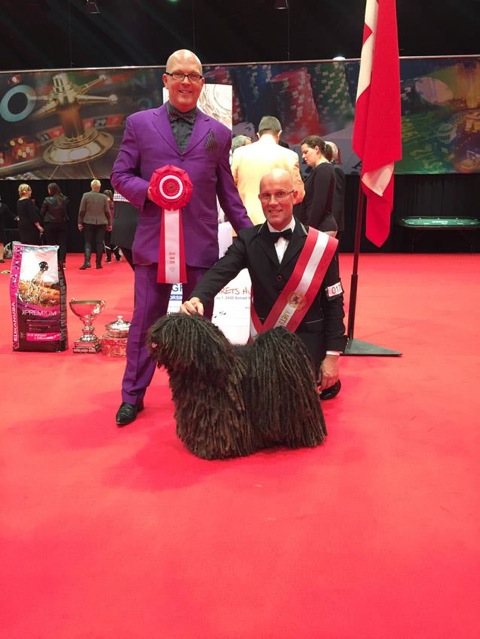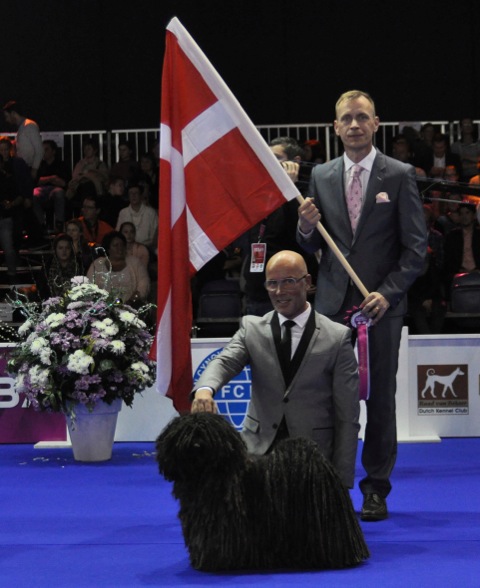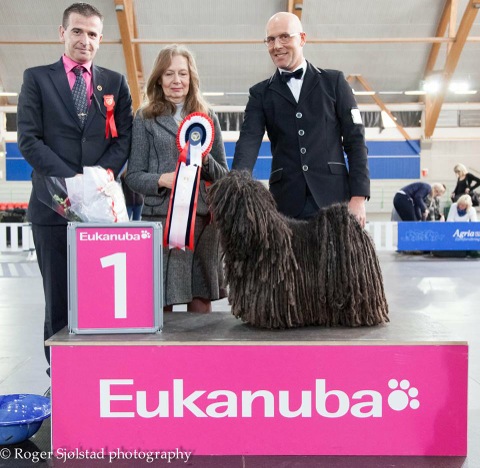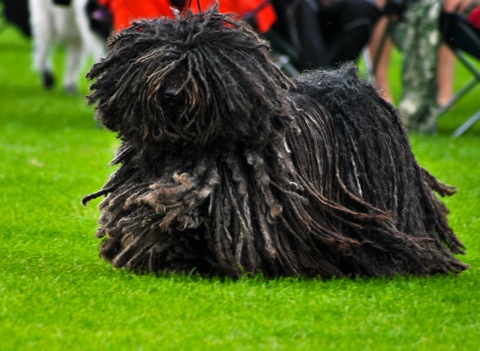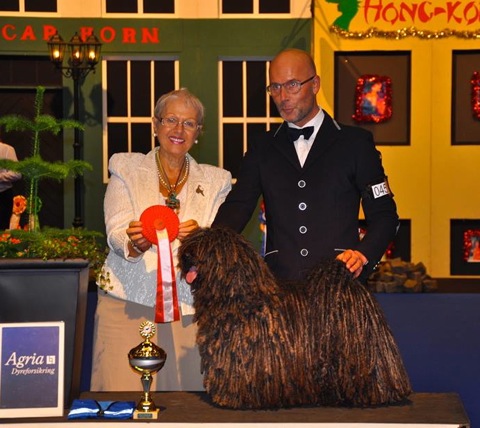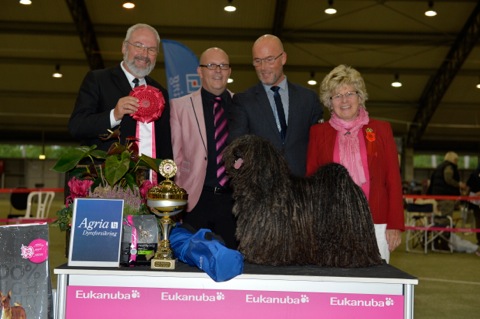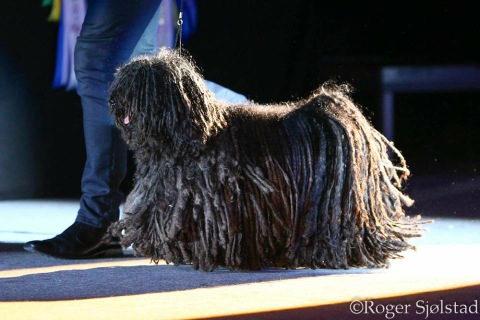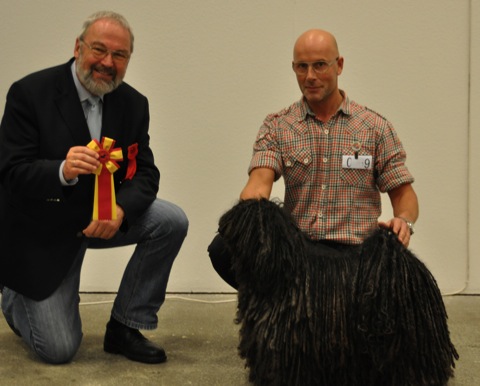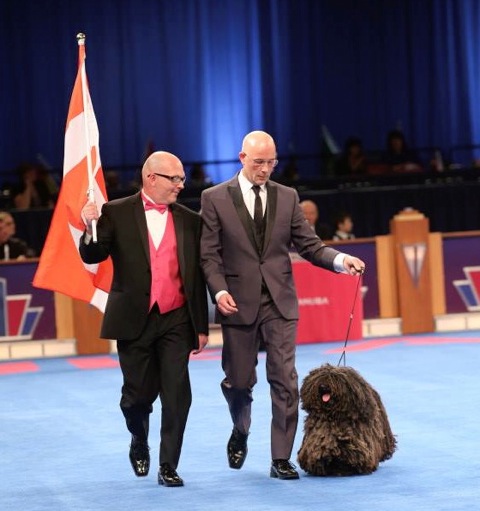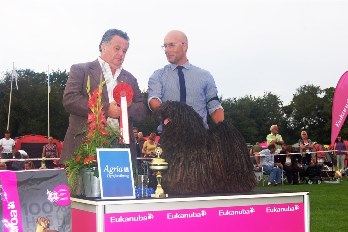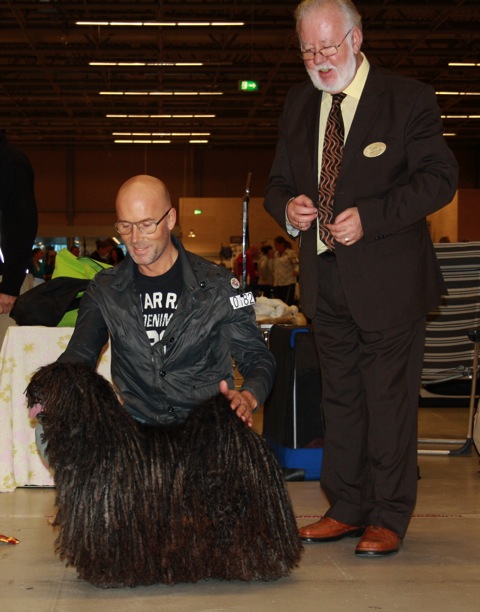 When this exciting boy was born, we decided to keep both him and his litter sister Spirit, hard work keeping litter mates, so when Steen Vonge, long time Puli owner, decided it was time to come back into the breed, after a decade of successful Afghan Hound showing, we didn´t hesitate to let Esmann go to him.
First time out in the showering, at the tender age of 23 months, Esmann took 2 x CAC -BOB and a BIS - talk about a debut ! a month later he was a Danish Champion, spend a few years growing coat, and now he is shaking up the rings with numerous BOBs- group placements and just recently added another BIS to his name.
He is out of Moonie bred to
Bandit