Patvarci-Nagydiófás Galagonya aka Funny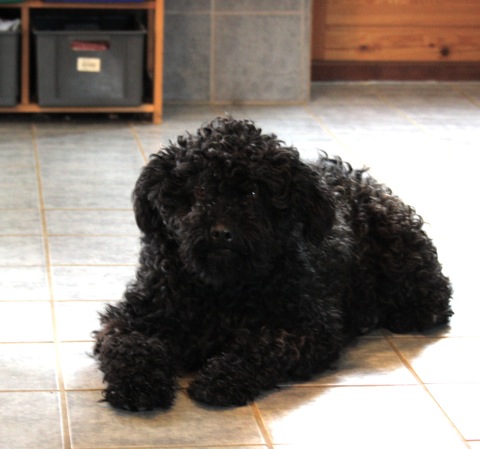 Funny is a Hungarian import we made in September 2011, unfortunately her previous owners shaved her like the do their wonderful Spanish Waterdogs, so she is in the progress of re growing coat.
She has a fantastic coat both in texture and volume, and it seems to grow rather fast !!
Beautiful conformation outstandig pedigree and the sweetest temperament makes the package complete.
She will make a wonderful contribution to our breeding programme and we hope to see puppies by her in 2012.