A Breeders dream come true….. well - one of them...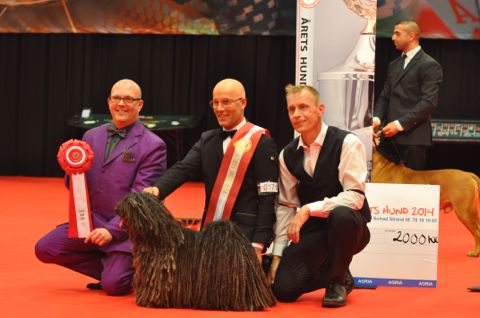 Top dog all breeds Denmark 2014 Bubbleton Feel The Spirit
A Magical moment - representing Denmark with Ch. Bubbleton Feel the Spirit at the 2013 Eukanuba World Challenge in Orlando Fl.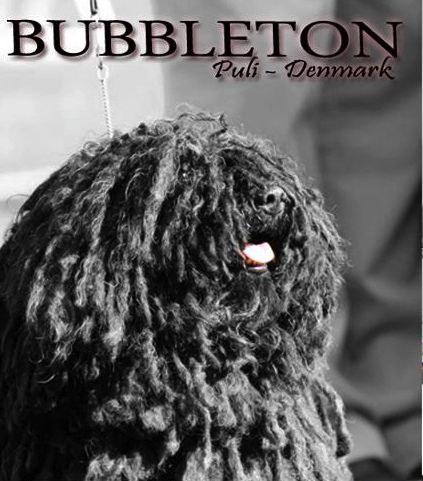 Bubbleton is a small kennel registrated with the DKK/FCI based in Haslev, 45 min. south of Copenhagen.

We have been involved with the fantastic Puli since 1992 but didn´t breed our first litter until 2000.
Our mission is to breed healthy, happy Pulis with emphiss on breed type, movement and outstandig temperaments.

The Puli is a true herding dog who adores his family, and can be somewhat suspicious of strangers at first meeting, therefor we pay extra attention on early sociolacation on our puppies.
With selective breeding we have come a long way with the Puli temperament.
The Puli is a lively active dog who does not fit the lifestyle of those not interested in plenty of excercise.